If you decide to go to a country where you have been learning the language, you may just have a moment like this! I have been hoping to come to Japan ever since I was a little kid. I remember when I first started listening to the language, listening to Japanese music and watching children's anime (haha yeah I was not popular in elementary school), I found the language really beautiful.
However, my initial interest in the general culture and language led me to enjoying another facet of pop-culture which was manga (Japanese comics). My aunt had quite a lot of manga and would lend me them to read whenever she was in the area (she lived 2 hours away). I fell in love with this rather strange 12 volume series called しゅごキャラ!Shugo Chara! which is a kids manga (but I think it is beautifully profound).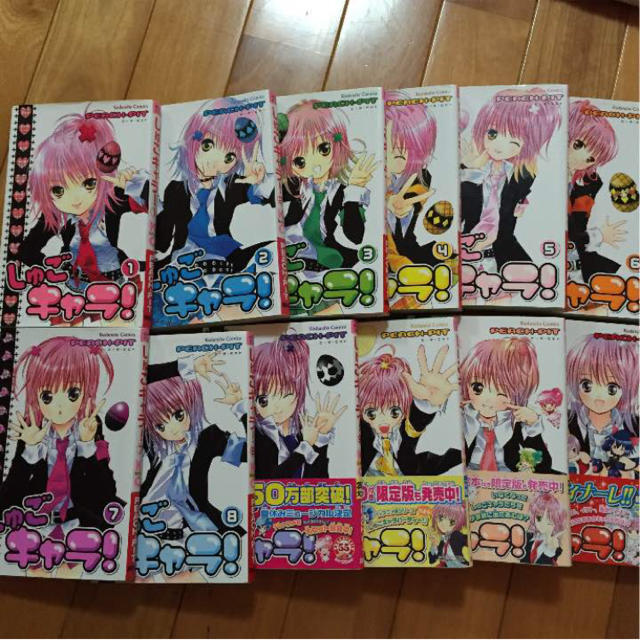 After borrowing them from my aunt and reading them all in one go, I used all my birthday money in fourth and fifth grade to buy all 12 volumes myself. At the end of a couple of the English version volumes, there are previews of the next volume that were left in Japanese (I guess the translator got lazy). I remember looking at them, and thinking "One day I'll be able to read this." I started working towards that goal right then.
After coming to Japan, I searched every book store for this series. From new book stores to the old ones. Everyone seemed to have a vague memory of the name and yet it was no where to be found. After going to about 20 different bookstores I realized that all the volumes were on Japanese Amazon (haha!), so I bought them all at once, and read them all in Japanese in less than 2 days.
I think if you decide you want to do something, you can just about do it. Don't say you can't do something before working at it. I taught myself a language, and now here I am in the country reading my favorite childhood series in its original language with no problem! There is a lot of power in just deciding you can do something. I guess it's time to make a new goal!