Library Rules Under COVID-19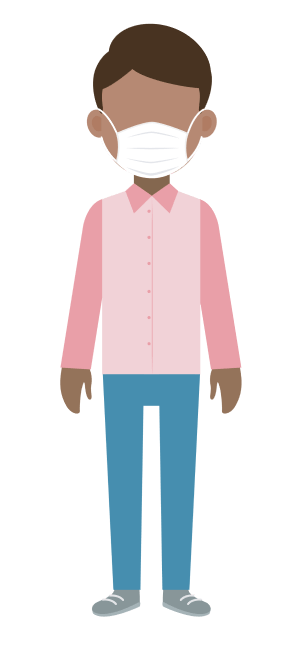 Masks (covering both nose and mouth) are required in all public areas & classrooms.
Do not move the furniture.
One person per study room. No exceptions!
Eat only in: Cup & Chaucer and Private Study Rooms. Study carrels only while eating; masks on otherwise.
Must physically distance from others (6 feet minimum).
Don't give library staff a hard time — you must show your ID when asked.
If you need something, ask — this is new to all of us and we will do our best to help you.
If you cannot comply, a COVID-19 Concern Form will be submitted.
The Van Wylen Library is open:
Monday-Friday: 8:00 a.m. – 5:00 p.m.
Saturday: Closed
Sunday: Closed
You can check our hours on the website.
The doors into the library will remain locked, so you will always need your Hope ID to access the building using the card readers at the doors.
The Research Help Desk will be staffed by student assistants for brief inquiries and for help making Research Consultations with a librarian. We have a great new scheduling system and strongly recommend that students make a virtual appointment with a librarian to help them utilize library resources and get started on research projects.
Using the library will be different.
Masks will be required in public areas including at study tables.
Occupancy has been reduced and will be monitored. Furniture has been arranged to promote social distancing. Only two students are permitted at each large study table. Plexiglass barriers have been installed to divide tables. We are providing more enclosed study carrels for students – limited to one person at a time.
Students will be asked to disinfect study tables before and after using them with provided disinfecting supplies.
Computers and Printers will be physically distanced and only one person at a time will be allowed to pick up print jobs.
The Cup & Chaucer will be open. Food & Drink will be permitted only in individual study carrels on the ground, 3rd, and 4th floors, or at outside tables.
Hand sanitizer is available throughout the building and its use is strongly encouraged after using equipment.
The stacks will remain open however we strongly encourage students to request books and other materials via Hope Primo. Books will be retrieved for you and then can be picked up at the circulation desk once you are notified.
The TechLab is now the Digital Media Lab. Since only two students will be allowed in the lab at a time, students must make appointments to visit the lab. Virtual Digital Media Lab appointments will also be available. Contact DML@hope.edu to schedule a consulting session. Stations for color printing and poster printing are at the Digital Media Lab desk and will be disinfected after each use. Large-format scanners are also available at the Digital Media Lab and will be similarly disinfected.
The Joint Archives of Holland will be open however space is limited to four people in the reading room. Students who would like to use archival materials should contact the Archivist ahead of time to arrange access to materials or arrange a research consultation.
The Klooster Center for Excellence in Writing will continue offering sessions online when classes resume in August. Some in-person writing sessions may return during Fall Semester, but initially, the KCEW Writing Assistants will be providing their help through emails, phone calls, shared Google Docs, Zoom and Meet formats.
If there is anything else that the Van Wylen Library and Joint Archives team can do, please do not hesitate to ask.