Sometimes it all just falls together as if it was just meant to be. When our film committee was reviewing trailers and reading reviews in our selection process, there was quick agreement by everyone on our first two films, Beans and They Say Nothing Stays the Same. Then, we had about five great documentaries to pick from, but we narrowed it down to two options and Julia won out in the end. Personally, I get nervous when we all agree, so this choice generated some great discussion. Our fourth film was only being distributed out of Israel and try as we might, we could not get it. Then, out of the blue, Kristi Dunn, who heads this all up for us, found Hive and suddenly we all had a new favorite film of the series.
As a whole, we think this is primed to be one of the best series we've ever put together. We are excited to hear if you agree with us!
Here is how the 2022 Winter Film Series lines up. All films begin at 7:30 p.m.
Beans
Jan. 24-29
A Canadian drama film exploring the 1990 Oka Crisis at Kanesatake through the eyes of a young Mohawk girl, Tekehentahkwa (nicknamed "Beans"). Twelve-year-old Beans lives on a reservation in Kahnawake and is torn between innocent childhood and reckless adolescence. She is forced to grow up fast when the Oka Crisis strikes – the turbulent Indigenous uprising that tore Quebec and Canada apart for 78 tense days in the summer of 1990. The film is a semi-autobiographical story directed by Tracey Deer, who lived through the events as a child. Variety describes the film as a "thoughtful, stirring reflection by someone who survived it all, quietly demanding acknowledgment of not just her land, but of her life." The film is not rated.

---
They Say Nothing Stays the Same
Feb. 21-26
This Japanese drama is the debut directorial film by actor Joe Odagiri. The film follows an old ferryman in a remote Meiji-era community, whose peaceful, cyclical life is given meaning by the essential role he plays in transporting people, livestock, and goods across the water, connecting villages and lives. His placid existence is disturbed by two events: news that a bridge is being built nearby, which would void the need for his services, and the appearance of a mysterious young woman whom he saves from drowning. Cinematographer Christopher Doyle's classical approach mirrors the film's thematic concern with those fondly-remembered traditions sacrificed in the name of progress. The film is in Japanese with English subtitles and is not rated.
---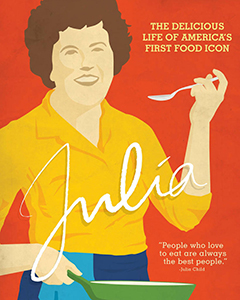 Julia
March 28-April 2
A documentary film chronicling the life of Julia Child, using never-before-seen archival footage, personal photos, first-person narratives, and cutting-edge food cinematography. The film tells the story of the legendary cookbook author and television superstar who changed the way Americans think about food, television, and even women. Viewers get an in-depth look at Julia Child's path, from her struggles to create and publish the revolutionary book "Mastering the Art of French Cooking" (1961), to her empowering story of a woman who found fame in her 50s, and her calling as an unlikely television sensation. The film is rated PG-13.
---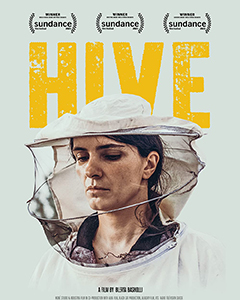 Hive
April 4-9 
A Kosovan drama based on the true story of Fahrije, whose husband went missing during the war in Kosovo, pulls together the other widows in her patriarchal village to launch a business of selling her own ajvar and honey to provide for her struggling family. Their journey of healing and solace is met with hostility from the men in the village, who start a feud that threatens the women's newfound sovereignty, and, against the backdrop of Eastern Europe's civil unrest, the women join in a struggle to find hope and perseverance in uncertain times. At the 2021 Sundance Film Festival, the film became the first film in Sundance history to win all three main awards — the Grand Jury Prize, the Audience Award, and the Directing Award — in the World Cinema Dramatic Competition. The film is in Albanian with English subtitles. It is not rated.
---
Tickets for the individual films are $7 for regular admission and $6 for senior citizens, Hope College staff and faculty, and children.
Tickets are sold at the door.
Visit the Knickerbocker Film Page