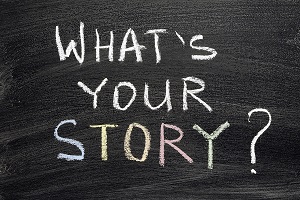 Hi friends,
So one of my everyday pleasure routines is eating bran crackers, checking emails and listening to Tegan and Sara or Broken Bells. As a part of my job, which is a joke because I love doing it so much that it does not necessarily fit my description of a job, I get to email lovely prospective students and answer their questions about Hope, application process or my experience as a college student in the US. One of the most common questions I've been getting nowadays is about how I ended up at Hope. It seems pretty impossible to a lot of people how a random girl from Turkey could end up at a random college in Michigan. Well, let me answer this question once and for all…
Once upon a time, there was a…
Just kidding.
So when I was in high school, I was still what not a competitive swimmer. I was still able to make the national cuts every year even though my class work was just getting heavier. Not that I really cared about swimming anymore, I just wanted to be good enough to get a sports scholarship from a university in the US. After I got back from my study abroad in Oregon, I spent my Junior year in high school eliminating colleges and looking for swim camps. I think it was around March when I applied for the camp, the one at Michigan State. I was between Penn State and MSU; it was a close call, but I figured I don't want to be in the (technically) East Coast because a lot of my friends from my high school ended up in that region.
So I applied to Michigan State and looked for other schools I could visit. After a broad search, I found out about Hope and thought it would be fun to stay in the States for a few more days. The next thing I know I was planning my trip to Holland.
After endless chat sessions and emailing back and forth, I found myself at Detroit Airport with just a backpack, looking for this person I've never seen before. She emailed me that she would be wearing something orange… Of course. As I was looking around someone just screamed my name with a high pitch of excitement and a heavy American accent. After 18 hour flight, I was warmly welcomed by a total stranger whom acted like we've known each other for years and I was her long gone close friend. The. Best. Feeling.
We hopped in the car to drive back to Holland; on the way she asked me many questions that were out of curiosity when I considered them as "unofficial interview questions". My judgement was very blurred by high altitude and jetlag. On the way back, we bonded over Panera Bread food. When we arrived on campus, we were both tired, but I was well aware that my night was just starting. A gorgeous girl came to pick me up, her name was Marnie. We went to her apartment and just talked about life until her friends came over. They took me to Good Time donuts and a gas station so I could have my first slushy and beef jerky. Maybe I was jetlagged, but boy, was I happy. They never judged me for anything I said and we ended up having very long conversations where I remember crying from laughter. While we were walking home, we talked about girly stuff and things that were (to me at the time) very intimate, about this guy whom she is married to right now. We were still talking as we were both in bed… Then I don't know what happened but I opened my eyes at 7 AM. Got up, walked around the cottage as if it was my house. I was really hungry even after all that beef jerky and donuts, a box of cereal caught my eye and like I was home I just had some. Marnie caught me in the act and said "good morning" in the most cheerful way possible.Then she took me to Admissions to hand me over to my next host; Clare, who used to be a swimmer. We bonded over breaststroke times. She took me to a swimmer gathering where I made friends while people were absolutely shocked to see this random girl from Turkey in their living room. I got many compliments on my language skills.
After a very long night, I woke up in Clare's apartment to the smell of food that her boyfriend and Clare were making. Then she took me to Farmer's Market where I met my next host Shelby. She took me back to her apartment, where I currently live. It's funny how things work out.
She had stuff to do so I just took her bike and biked around Holland for a little bit. As I was marveling at the trees I fell off the bike twice, yet still managed to make it to my meetings on time; the meetings I had with Dean of Intercultural Education and Study Abroad program coordinator who convinced me that at Hope, I could do anything, if not everything. That night Shelby and her friends took me out for ice cream at 10 PM when I was about to pass out. Frankly, I did pass out on that bench across from Cold Stone but of course that did not stop them from dragging me to the movie Green Lantern. They said that it's okay that I'm tired, I should just take a nap before the midnight showing and I'll be fine.
After we got back from the movies, I Skyped my parents and told them that this is where I am going to end up at. Next day I was off to Michigan State, where, by the way, I did not even consider going.
So, this is my story. Hope yours is going to be as awesome as mine.
Stay kewl,